World class booking software
at the best price
Your bulletproof toolkit for managing appointments. Join our community of thousands of businesses who love to work smarter, not harder.
Proudly supporting
Part of the ovatu community
Powerful Online Booking
"
The Online Booking is amazing and my clients love it!
I can access it on my laptop, phone and iPad
"
SMS & Email Reminders
"
The reminders are brilliant and necessary. Saved my business truck loads of money
and help reduce those dreaded no-shows
"
Receive Confirmations & Replies
Customisable Timing & Content
Multi-User & Multi-Device
"
Best decision our salon has ever made!
The best way to schedule. Easy to read. Easy to use.
"
Michelle P
A New Attitude Salon
History Log On All Activity
Strong, Safe & Secure Apps
Create Employee Permissions
Payment & Integrations
"
I love the booking, invoice & recording of customer payments.
Using Ovatu is so easy
"
Julie L
Personal Trainer, RoadMap to Fitness
Complete Business Life-cycle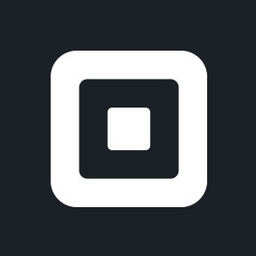 1 million+
monthly appointments
20 minutes
admin saved per appt
7 million people
worldwide book with Ovatu
Thousands of businesses are using Ovatu to Schedule Smarter.
We help businesses find new ways and opportunities to scale and grow their business. We're pretty proud of just how much we've helped our customers.
FAQ
There's so many ways that customers have to make payments. The easier it is for them to pay you, the more trust they will place in your business.
Do I need a credit card to sign up for a free trial?
No. You do not need to enter any payment details to get started with your free 30 day trial.
Will I need to enter into a long contract?
No. Ovatu subscriptions are month by month. You may cancel your subscription at anytime, for any reason.
What kind of support will Ovatu provide?
The Ovatu Customer Success Team is available around the clock, in multiple time-zones, via email, livechat and phone, at zero cost.
Can I upload my data? How much does this cost?
Yes, we offer complimentary data upload to all new customers.
Try Ovatu live
The next generation
of Ovatu is here!
It's faster, more powerful and more intuitive.
Try a fully loaded instant demo of Ovatu. No signups, no credit card.
Try an instant demo
Ovatu is smart scheduling software that helps businesses simplify, automate and scale their entire booking process.
Policies
Talk to us